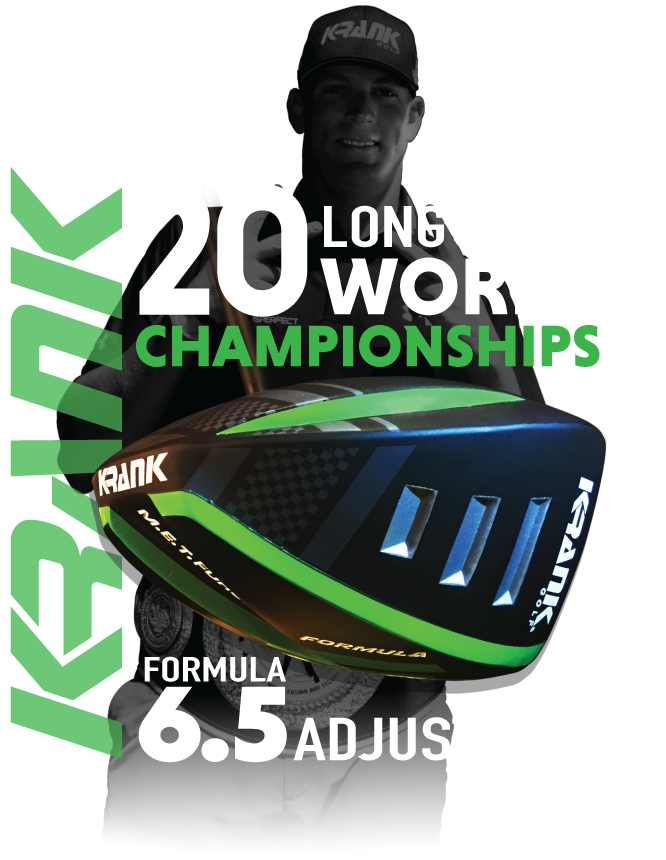 From the President of Krank Golf
Let's just get straight to the point. Not one golf company on the planet questions the extreme high performance of Krank Golf Drivers. Not Callaway, Taylormade, Titleist, Ping or any other golf club manufacturer. We completely dominate ball speed off the driver face. Why is that? Here is the answer if you didn't know it already.
We build a completely different driver than any other major manufacturer. We build a handmade 100% cupped face forged driver. They build a mass produced cast driver with an insert face. Our face metal is 4 times harder than theirs. This allows us to build thinner faced drivers, thus much faster ball speeds. All Krank Golf Drivers conform to USGA and R&A Standards.
Now let's talk price. Do drivers really need to cost $600, $700 or even $1000? They shouldn't unless of course you factor in a mega million dollar advertising budget, 40% markup by the retail stores and paying endorsement contracts in the tens of millions of dollars annually. Guess what? Krank Golf doesn't have that anchor around its neck. We can sell the highest performing golf driver in the world at a price everyone can afford.
It's very important to understand that Krank Golf mainly sells direct to public. We do sell through some major retailers but we will no longer allow elevated prices to accommodate their needed margins. If golf stores want to carry Krank Golf Drivers, they will sell at a more reasonable price with more reasonable margins. This pump up the price only to discount, discount, discount is unacceptable and we will not participate in it any longer.
Krank Golf designs drivers based on pure performance
Here are what we focus on when developing the highest performing golf clubs in the world:
Toe & Heel Louver Placement
Controlling body compression at impact is critical to hitting consistently and improving ball speeds.
M.E.T. Slot Technology
Maximum Energy Transfer is one of the keys to generating extreme ball speed.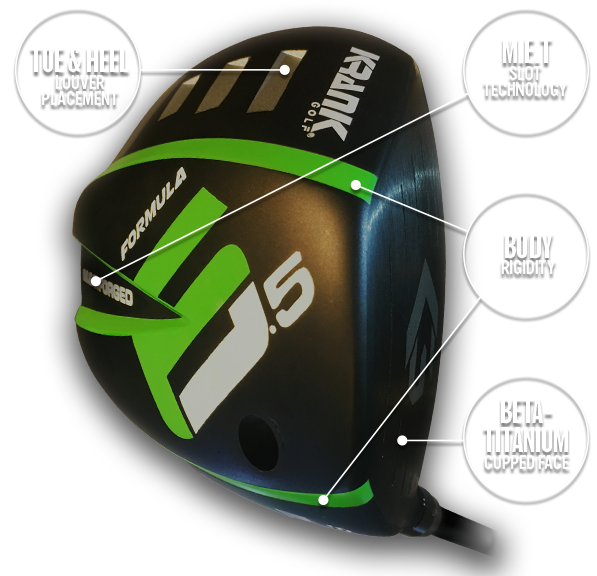 Body Rigidity
Krank Golf has set a new standard for body rigidity starting with the El Diablo Driver 9 years ago.
Beta-Titanium Cupped Face
We use only cupped faced, extreme hardened, Beta-Titanium in every Krank Golf Driver.
KRANK GOLF – 20 WORLD LONG DRIVE CHAMPIONSHIPS!